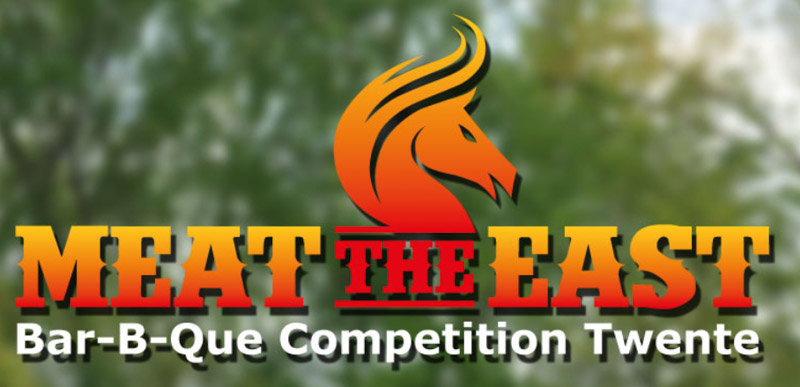 Last weekend Meat the East was held in Hengelo, Netherlands. It was a chilly event since it's still pretty much winter here.
My team the Sea Side Smokers didn't compete so I don't have an awful lot to write about the event other than all of the feedback has been very positive about first time organizers Huddie Lee Stokes of Stokes BBQ Catering and Marco Wulff of BBQ Catering MarCook.
There was a lot of noise after the contest about a DQ in Brisket that one of the teams received. Something with a thermometer probe hole in the meat slices. But knowing that the Reps were barbecue veterans Harry and Linda Havinga I'm pretty sure that the decision for the DQ wasn't made by mistake or inexperience.
iQ from the Netherlands took away the Meat the East Grand Champion title and Miss Piggy's took second place.
The moment the results came online I've processed them and you can find the current European Best of 3 and ETOY  rankings (if every team was a member) in the ranking section of this site.
To my big surprise it's not one of the regular teams that takes the lead after two European contests. Nope, it's BBQ Longhorn Ranch Hands from Austria who are in the lead of the Overall field.
They were getting better every contest last season and all their hard work and travel finally paid off! Congratulations guys!